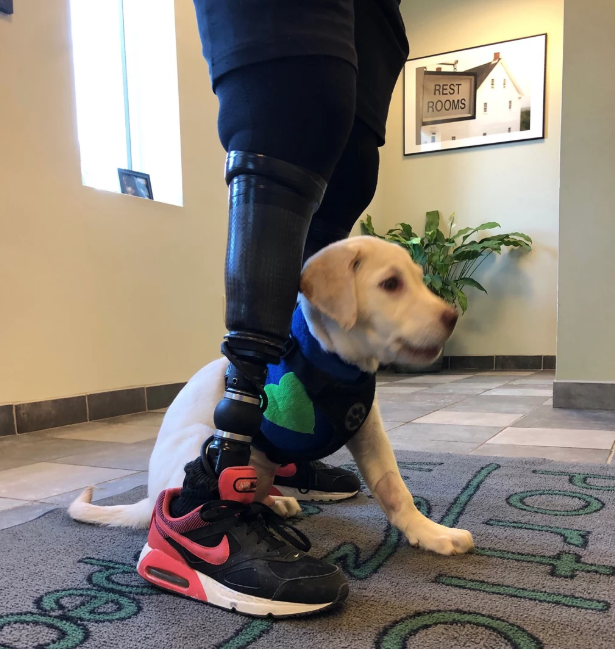 The Advantages of Getting A Support Dog?
Assisting Mobility: Support dogs understand how to provide physical aid to those with restricted mobility.
Staying Continuously Alert: Support dogs can be taught to help notify individuals when they are experiencing a medical crisis.
Aiding With Everyday Tasks: Individuals with disabilities that cause fatigue, pain, trouble walking, or limited mobility can highly benefit from having a support dog.
Providing Companionship: Not only do support dogs provide physical support, but they are also great for offering emotional support.
Enabling Improved Freedom: Support dogs allow people living with chronic illness and/or disability to experience a greater sense of freedom and independence.
We tried ourselves to get a support dog and the wait lists are years and years out before a puppy would even become available. That is a life time to a child in need.
We are partnering up with a TOP NOTCH local golden retriever breeder who we ourselves got our puppy from to help you get your forever friend. We don't believe that anyone in need should have to wait so long, (even though we TOTALLY UNDERSTAND WHY THE WAIT IS THAT LONG).
Ask us about these life changing new family members.